Overview
Rodeo is a cloud based software platform tailored for retailers to go online with minimal effort. It is a best eCommerce solution that helps the local business community to take their store online. Rodeo enables mobile app for shop owners in the store's name.
Rodeo came up with an idea to design, develop and launch a cloud based customizable software platform. Their challenge is to incubate the idea, build the software and set a right launchpad.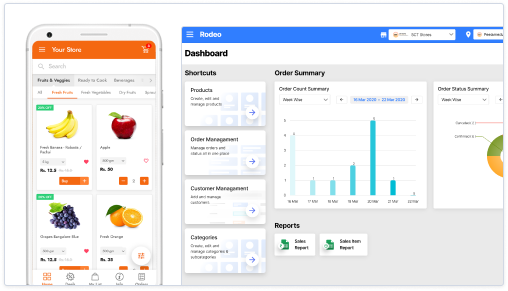 How did we help?
We incubated the idea, done idea validation, business intelligence, market research, design and development, product launch strategy and execution. We built cloud based web application, mobile app for store owners and mobile app for customers. SolutionChamps is not only the technology partner for Rodeo but also a launchpad as we converted the idea to a go-to-market product.
UX UI Design
Product Architecture
Web Development
Mobile Development