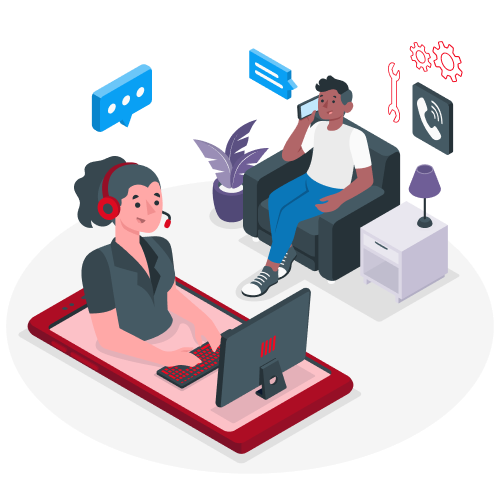 24x365 Accessibility
Robust, round the clock service, with the right combination of experienced team heads, infrastructure, cutting edge technology and skilled manpower that leaves no calls of the customer unattended. Multi- lingual , backup services, call patching and appropriate routing.
Skilled, Cohesive and Experienced Workforce
Rigorously trained executives exhibit the highest level of professionalism and efficiency, making every conversation count! Our executives are adequately trained to handle huge volumes of inbound and outbound calls.
Key Features
- Apt Call centre technology, Processes and manpower in place to cater to several clients simultaneously!
- All-in-one call center that ensures patient satisfaction through quality service
- Multilingual answering, Support and translation services. Local dialects and international accents.
- Back up call services, no calls go unattended!
- Flexible, Confidential call scripting, call patching & appropriate routing !
- Appointment Management and reminder services.
- Scale up/down with fluctuating business needs
- Use your own data to get valuable insights on patient preference and behavior based on time, culture & demographics