Sometime back Google unveiled Bard as a competitor to ChatGPT. Let us put ChatGPT and Bard to the ultimate test.
Let's compare both models to know which is better.
In this challenge, we first tested Bard Vs ChatGPT by asking a simple question.
What date comes after February 28, 2020?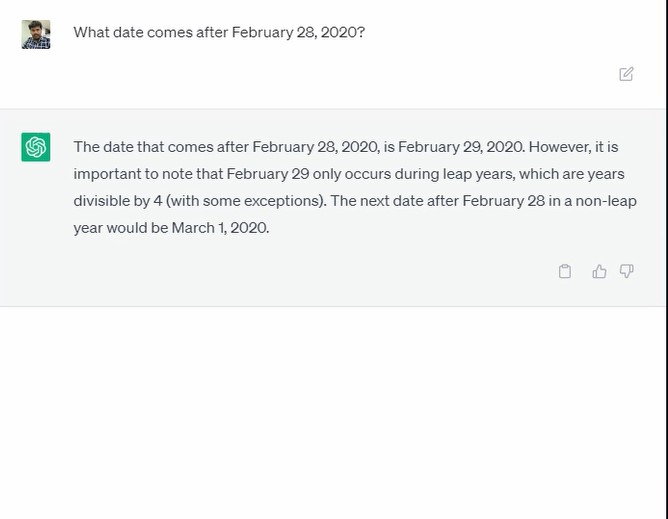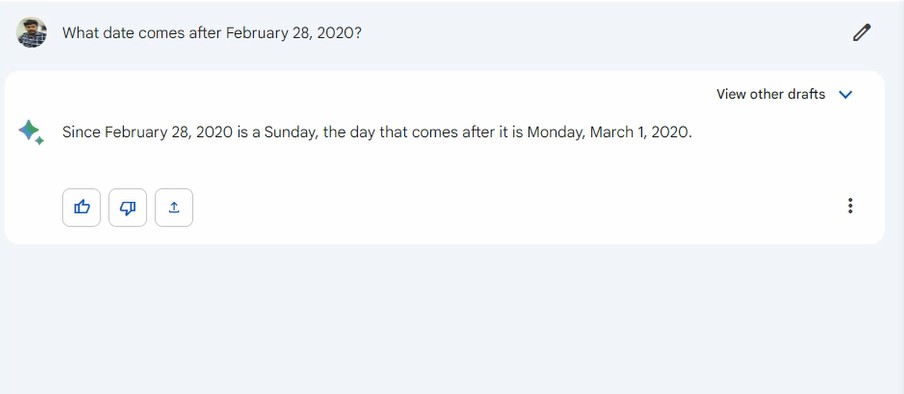 ChatGPT replied exactly. It further added since it is a leap year it has 29 days.
But, regrettably, Bard answered falsely.
Even after I paid the 1password subscription through Google Play subscription, my account is still frozen. I also have screenshots of my google play subscription, receipt mail, and 1password account page screenshot of the message "already subscribed". Write an email to the 1Password support team regarding the above content.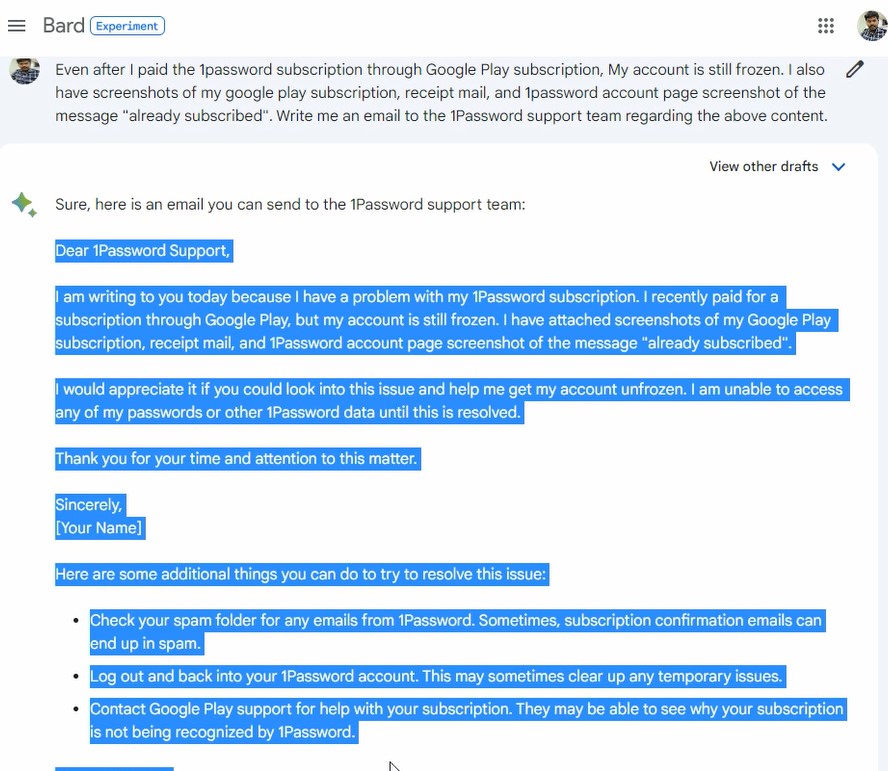 Next, when requested about drafting an Email, ChatGPT created way too professional content. Further queries are also solved. And gave a professional subject line.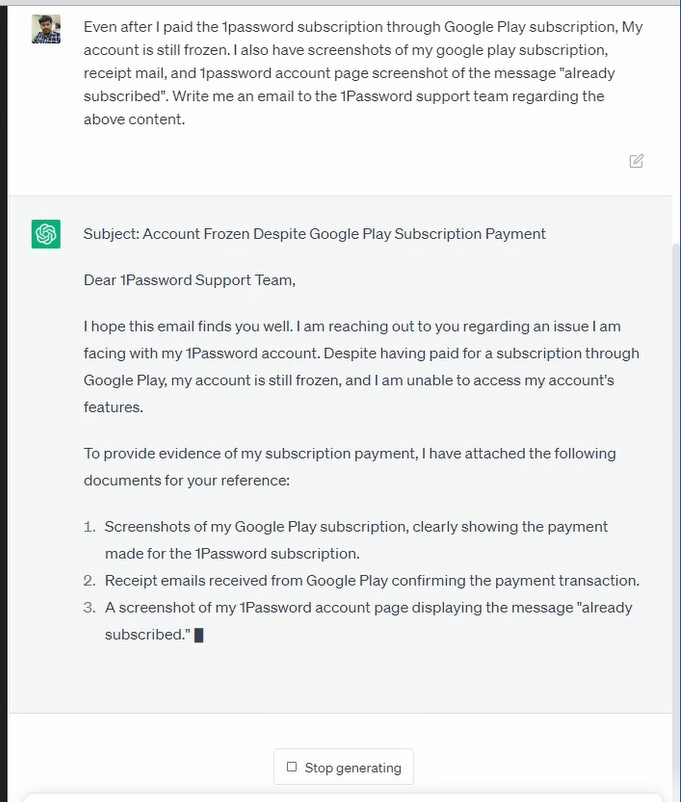 But, Bard started well, but when asked about the subject to the above-mentioned email, it failed. Bard offered a subject that was not related to the drafted email.
You can easily retrieve your past queries with answers in ChatGPT, but Bard doesn't provide answers history. Only queries can be retrieved.
Who won the last FIFA world cup?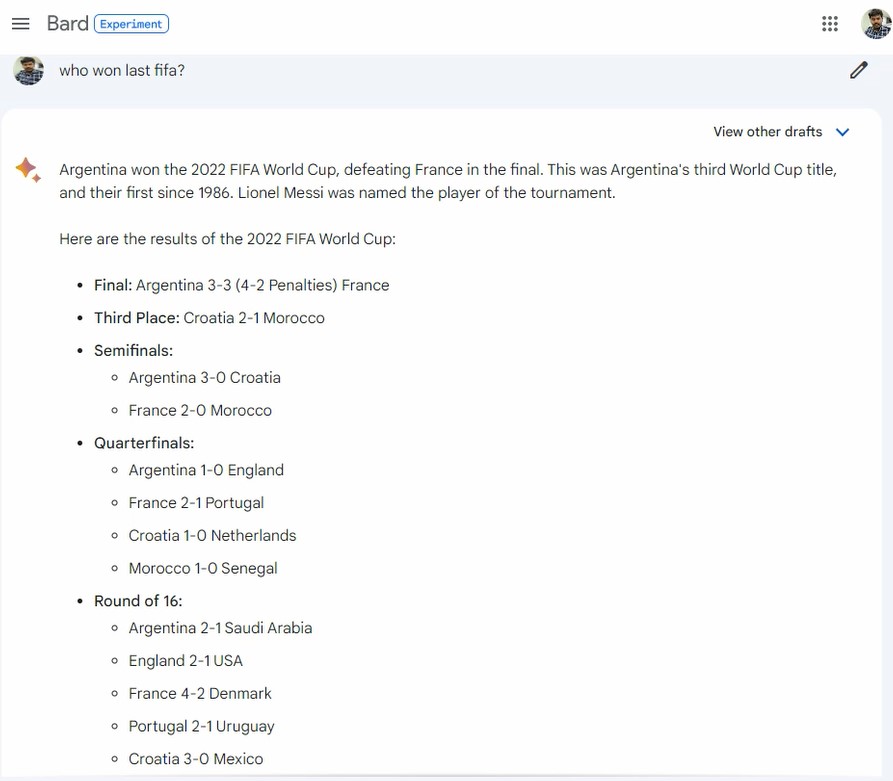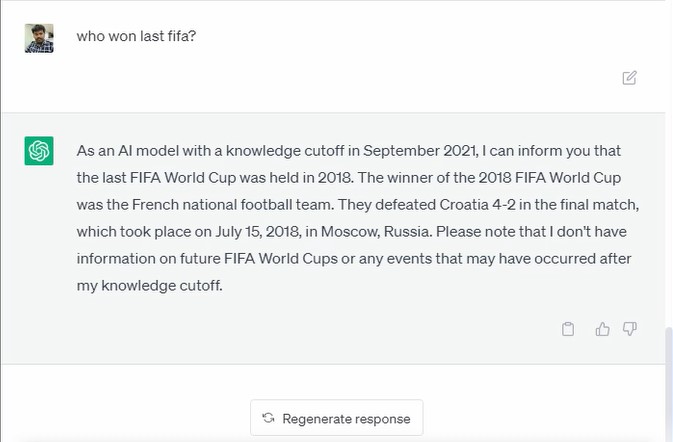 To conclude, the final question was about providing real-time updates which was offered by Bard, but ChatGPT failed.
Conclusion
So, right now the question is which tool is better? The answer is simple, it depends! It depends on the user query. ChatGPT can assist in generating better content than Bard. And it excels in answering general questions. But Bard outperforms ChatGPT in providing the latest updates.