At the start of 2022, artificial intelligence is expected to pivot our lives in a whole new direction. Last year, many companies had hoped to leverage artificial intelligence to make better and faster predictions that would help them to gain a competitive advantage but there were limitations.
This year brings a new wave of promising technological advancements. From advancements in human language processing to precise predictions, AI is expected to bring in more surprises this year. Here is a list of AI predictions for 2022.
Overview
AI Augmented Workforce
AI-enabled technology is set to improve productivity by freeing up the workforce of mundane tasks. By augmenting AI in the workforce, people can collaborate and work efficiently, make better decisions, and reduce human error. From pre-screening candidates before inviting them for interviews to automatically transcribing meetings and publishing them as searchable text, AI algorithms can assist people to be more efficient.
With covid threatening workplace safety, companies can turn to computer vision to monitor touches in public space, monitor social distancing on the floor, alert cleaning staff for disinfection. AI-powered chatbots are already a hit. With improvements in NLP, chatbots assist customers in finding curated information on flights, hotels and activities, and get real-time information on their bookings.
Identifying the bad seed is very important for workforces to thrive in this economy. Some companies are looking to deploy AI solutions to identify security risks in retaining a customer, employee and also strategize to keep company data safe in the coming year.
Augmenting the workforce with AI solutions is a great way to up the notch on your team's creativity. It can help organizations to innovate faster. Discuss your business pain points with us to explore how AI can be leveraged to increase productivity in your organization.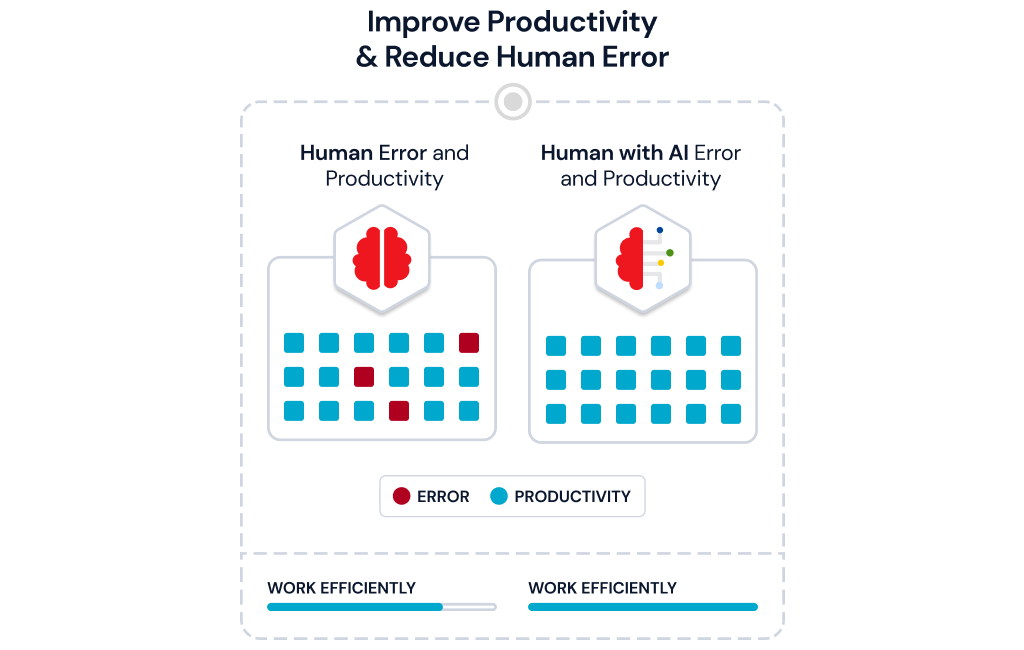 Larger Language Models
Language modelling is a process where machines use a set of parameters to understand and communicate with humans in a language we understand. This very technology is behind the likes of Alexa and other popular virtual assistants and AI chatbots. GPT-3 by OpenAI is currently the advanced language model with over 175 parameters, variables and data points that makes machines process natural language. In 2022, OpenAI is expected to release GPT-4 that can contain up to 100 trillion parameters making it even more powerful than its predecessor.
Other AI startups such as Hugging Face, Cohere, AI21 Labs are also pushing the boundaries of LLM by using training models with large parameters.
What's more, we will see a rise of AI-based language models in 2022 and beyond, Naver a South Korean startup, has announced HyperCLOVA, a GPT-3-like Korean language model. Huawei's PanGu-Alpha and Baidu's Ernie 3.0 Titan are Chinese datasets.
Some of the popular trends in language modelling to look out for in the coming year are transfer learning, reinforcement learning, fake news detection. Transfer learning involves training a machine to perform a task and repurpose the skill for another task. In reinforcement learning, the machines perform a task and learn using a rail and error method. Fake news are a huge danger in recent years, NLP is expected to be programmed to identify fake news on social media platforms.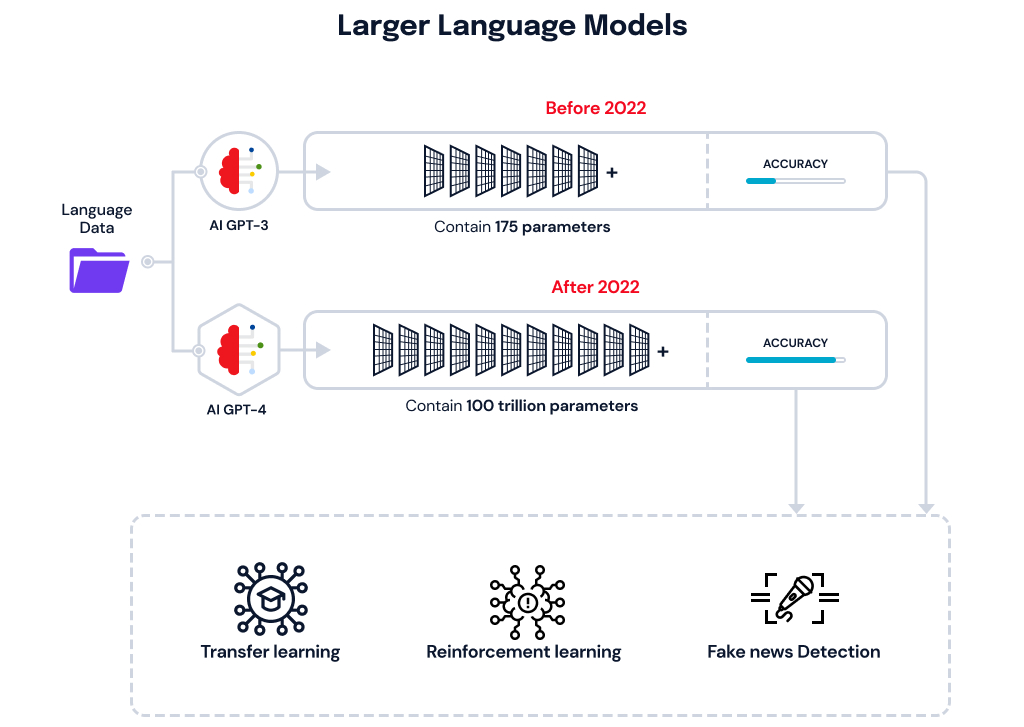 Data-Centric AI
Making decisions based on data is always the best way to run any business. The current AI approach involves relying on big data. AI algorithms and neural networks use a large volume of data that were trained to perform tasks that were software-centric. In 2022, we will see companies focus more on data-centric artificial intelligence. From data label quality to data augmentation and domain-specific data sources that involve data understanding and conversations with domain experts to data consolidation and preparing the machine learning models, this year is expected to see a new shift in the way companies put their data to use.
Cyber Security
Ever since the global pandemic, we have witnessed a rise in cybercrime. 2022 is set to see an increase in artificial intelligence measures to counteract cybercrime. From identifying behaviour patterns to identifying abnormalities to mitigating threats with AI testing, AI systems can handle thousands of events simultaneously.
Companies will be investing more in AI-powered cyber security solutions into 2022. A point to note is that cybercriminals are also leveraging AI to evade cybersecurity measures. This is why AI is necessary for businesses that operate on the cloud, need to automate testing and leverage AI to remain secure.
If you are looking for futuristic automation testing services, contact us now for a reasonable quote.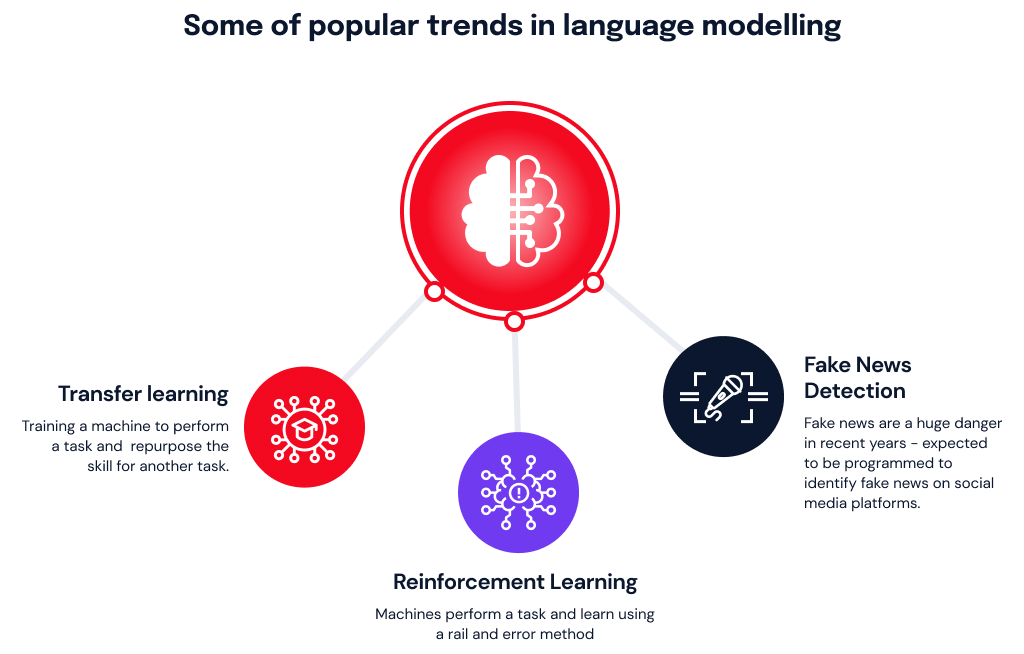 Low Code and No Code AI
Low-code and no-code platforms are visual software that allows the creation of software applications without writing code. Much similar to web designing available these days, AI-powered low code and no-code platforms allow businesses to just drag and drop to complete the application development process. Low code and no-code approach save development time exponentially. A user just needs to visually pick and connect components to construct applications. In 2022 and beyond, no-code AI platforms are expected to get popular and more commonplace such as a word-processor and spreadsheet. It would be possible to even translate code written in one language to another thereby making conversions of legacy code to modern languages easy.
New Verticalized AI Solutions
Amazon, Google, and Microsoft are looking to commercialize their research and development efforts. Services such as Amazon Lookout for Equipment and Google Cloud Visual Inspection AI are already set to leverage their cloud-based AI platforms to perform highly customized services across verticals such as retail and manufacturing. From predictive maintenance of devices to detecting anomalies in products, we will see a rise in verticalized AI solutions in the coming year.AI is more mature now and is set to play an increasing role in real-world applications.
Don't let your business stand behind. You need an innovative technology partner like us who has years of expertise in AI to take your business up a notch. Get in touch with your next project idea for future-ready solutions.